I decide campaign
2014年9月16日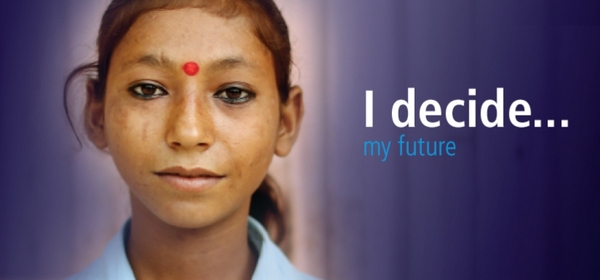 Together with IPPF (International Planned Parenthood Federation), JOICFP has launched a campaign to gather signatures to present to UN Secretary General Ban Ki-moon in the summer of 2015.
All decisions about pregnancy should be voluntary and not coerced; women should be able to choose whether or not they are to give birth to a child, when they give birth, and how many they give birth to. Shockingly many women and men around the world are still denied these basic fundamental Sexual and Reproductive Health and Rights by governments, and by tradition.
This is not only a serious problem for the individuals, but also for the entire community and for the country as well. Denying women and girls their right to decide key issues in their lives, keeps the whole community in an economic trap. We cannot beat poverty without safeguarding Sexual and Reproductive Health and Rights, as accurate information can prevent unsafe abortions, maternal death caused by hemorrhage, and complications after giving birth, all of which prevent the people and the community from leading a healthy lifestyle.
"I decide about my future"
As world leaders decide on what replaces the Millennium Development Goals – we need to make sure that Sexual and Reproductive Health and Rights are at the heart of those new targets.
Please make a difference to millions of women, men and children around the globe.