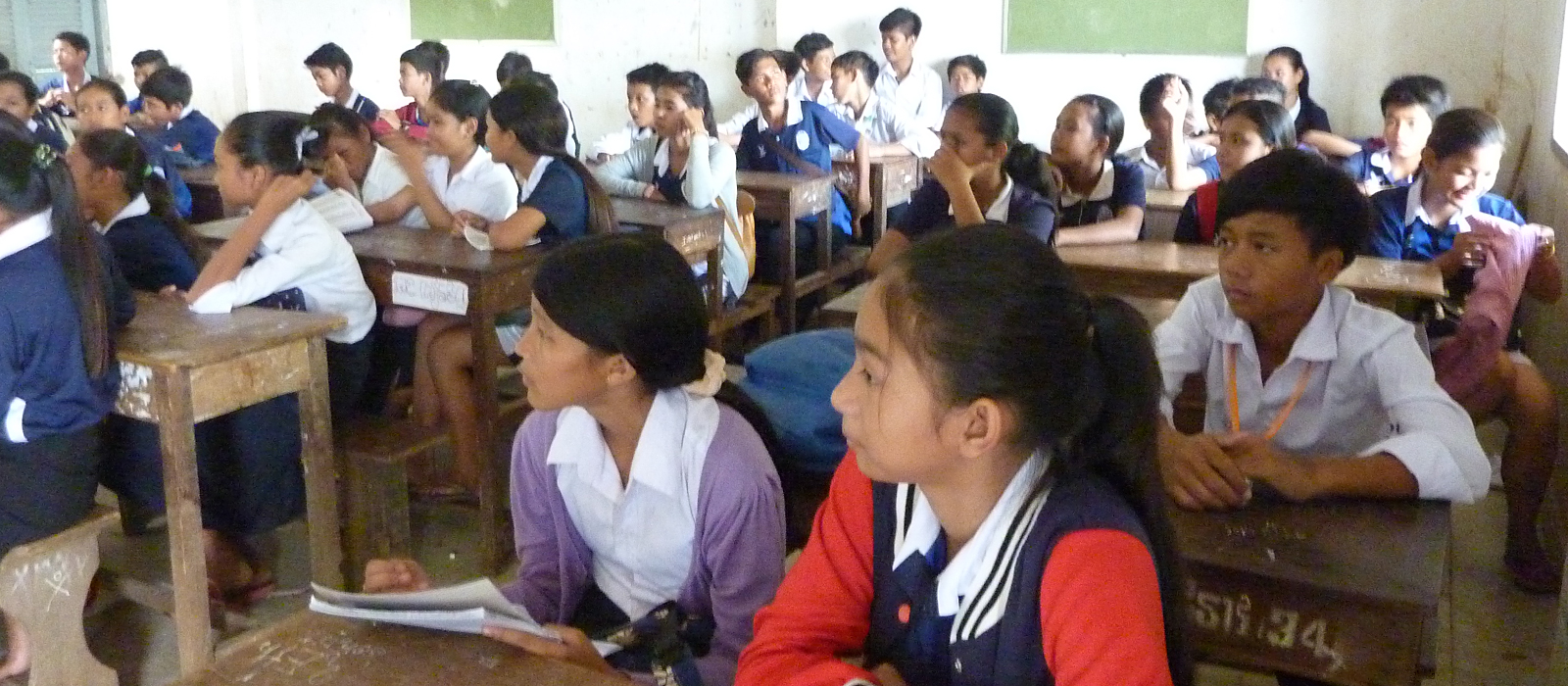 Cambodia
Improving access to comprehensive sexual health information and services among young people in Battambang Province through a web-based approach
| | |
| --- | --- |
| Country | Cambodia |
| Project Strengths | Comprehensive sexual health education as central strategy to promote health of young people |
| Implementing Partners | Reproductive Health Association of Cambodia (RHAC) |
| Supporting Agencies | Donations from individuals and corporations |
| Project Period | 3 years (April 2014 – March 2017) |
Description of SRHR Needs
In Cambodia, young people between 10 to 24 years old account for more than a third of total population and they are facing with increasing challenges related to SRH, including HIV/AIDS, drug abuse and other social issues such as poverty and migration. On the other hand, young people are not well equipped with sufficient knowledge on SRH because of lack of sexuality education opportunities both in and out of schools.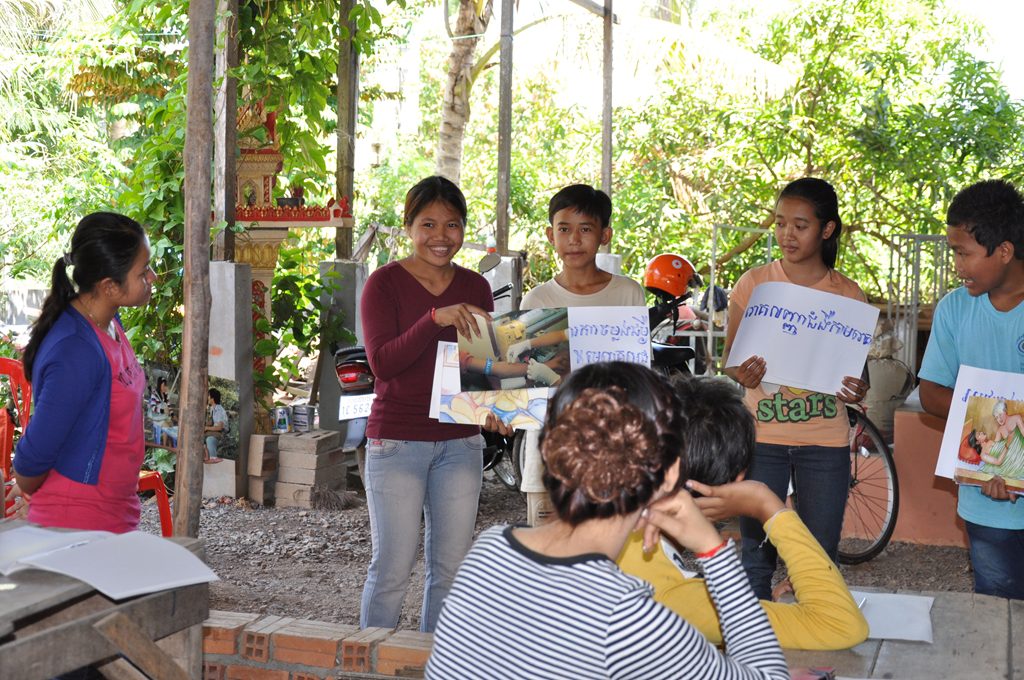 JOICFP's Intervention
Goal
To promote access to information on comprehensive sexuality, adolescent sexual reproductive health, HIV/AIDS and other health subject and access to clinical services among young people
Target Area and Population
O Char commune (population: 18,000) in Battambang province and RHAC clinics in selected provinces providing SRH services to young people (target: 113,500)
Uniqueness in the Approach

Peer educators providing comprehensive sexual health education to young people
Web-based SRH information dissemination using youth interactive website

Activities
The 2 main pillars to improve RH services both in urban and rural-remote area are;

Increase knowledge of young people about comprehensive sexuality education, sexual reproductive health, family planning, HIV/AIDS and other general health subjects
This project includes young people to strengthen awareness and education for SRH. 41 young peer educators have been selected and trained on comprehensive sexual health and they have provided health education to young people in O Char commune and at a model junior high/high school through group discussion and one-on-one talks.
Youth interactive website was developed as an effective channel for not only young people in project area but also those throughout Cambodia who prefer to access sensitive SRH information via mobile phone or PCs. The SRH topics included biological changes/reproduction, sexuality, STIs and HIV/AIDS, drug abuse, gender based violence etc. Information on RHAC clinics where young people can receive youth friendly services are also introduced in the website. Anonymous online counseling is also provided for young people in need.
Increasing access to Adolescent Sexual and Reproductive Health Services among young people
12 health service providers from RHAC Battambang clinic were trained on youth client friendly services to ensure provision of quality health services using client rights based approach.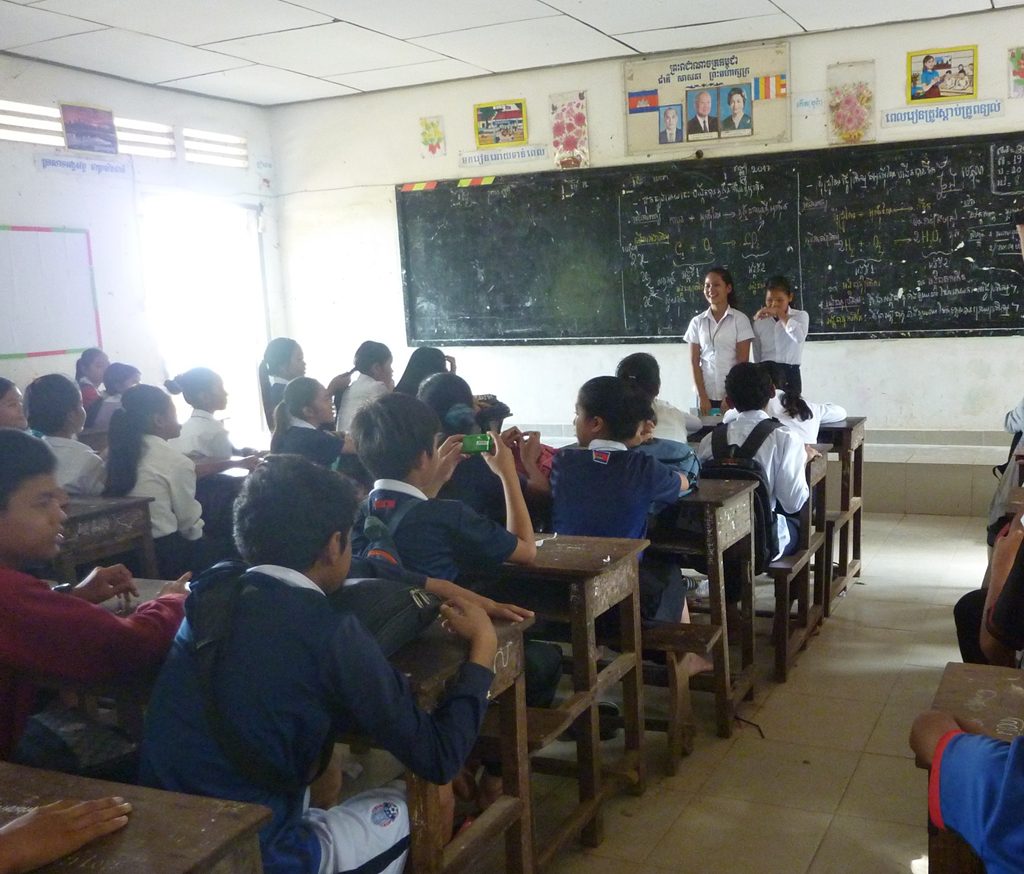 Project Outcomes
During the three-year period, about 4,200 young people received health education directly by peer educators and about 336,000 young people received youth friendly SRH services at RHAC clinics.
From April 2016 to March 2017, nearly 60,000 people have visited the youth interactive website for SRH information.
Young people in the project area have become more aware of their body and sexuality, and more concerned about SRH.
Additional Information: Attachments, Links, etc.