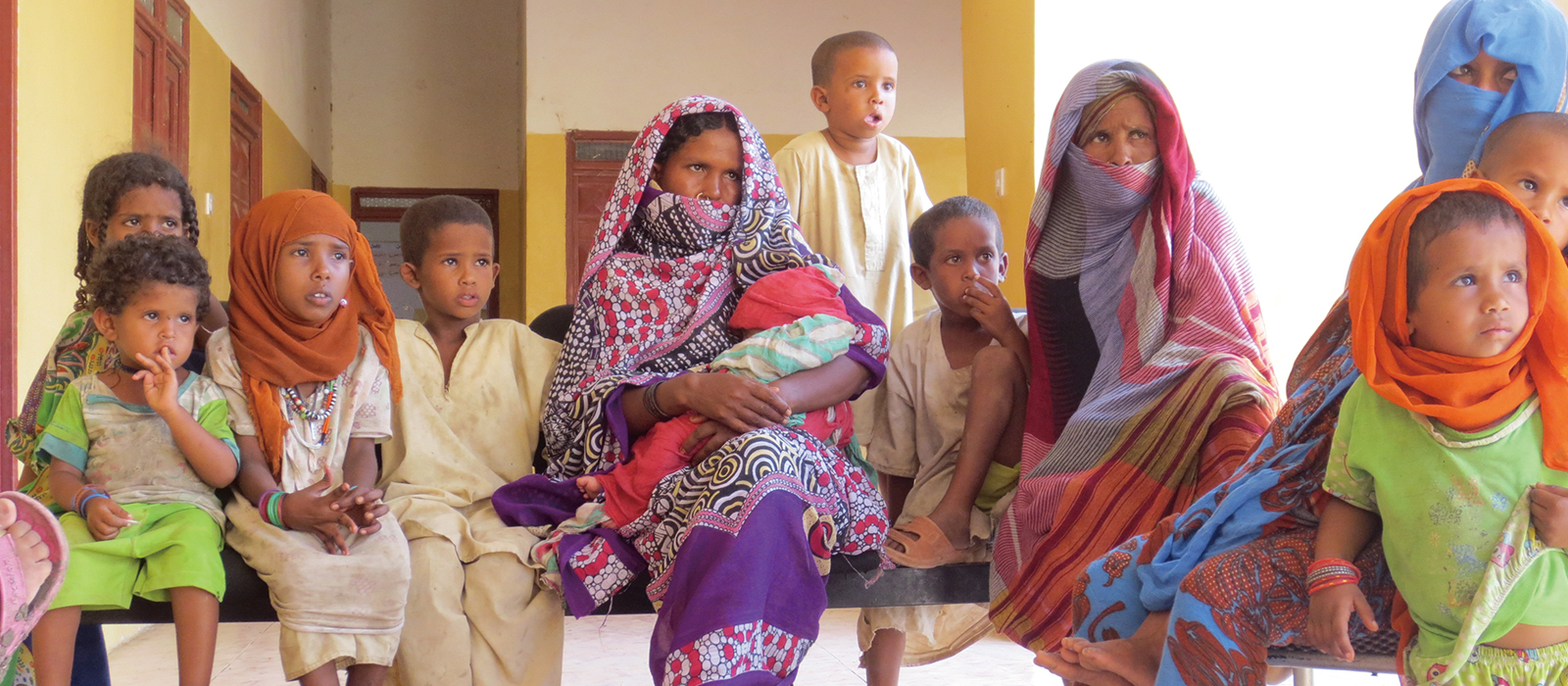 Sudan
---
Projects
Primary Health Care Expansion Project(=Mother Nile Expansion Project)
Project for Strengthening Peace through the Improvement of Public Services in Three Darfur States(=SMAP2)
---
Primary Health Care Expansion Project
(=Mother Nile Expansion Project)
Country
the Republic of the Sudan
Project Strengths
Expansion of Primary Health Care through Human Resource Development
Implementing Partners
Federal Ministry of Health (FMOH)
State Ministry of Health (SMOH) in Gezira, Kassala and Khartoum States
Koei Research & Consulting, Inc.(Joint Venture Project entrusted by JICA)
Supporting Agencies
Japan International Cooperation Agency
Project Period
3 years (June 2016 – June 2019)
Description of SRHR Needs
In the Republic of the Sudan (Sudan), maternal and child health indicators are still high and especially, worse than average of the Region (Middle East and North Africa) in Maternal Mortality Rate (MMR) and Under-5 (U-5) mortality. MMR is 360, U-5 is 76.6, Infant Mortality Rate (IMR) 51.2, and Neonatal Mortality Rate is 29.9. (WHO World Health Statistics 2015)

■People's access to primary health care, including basic MCH/RH services, is very limited, as more than half of primary health care (PHC) facilities are not well equipped or staffed to provide IMCI (Integrated Management of Child Illness) or ANC (Antenatal Care) services, and only 24% of them are qualified as facilities that can provide full range of essential Primary Health Care (PHC) services. (Sudan Health Map 2014)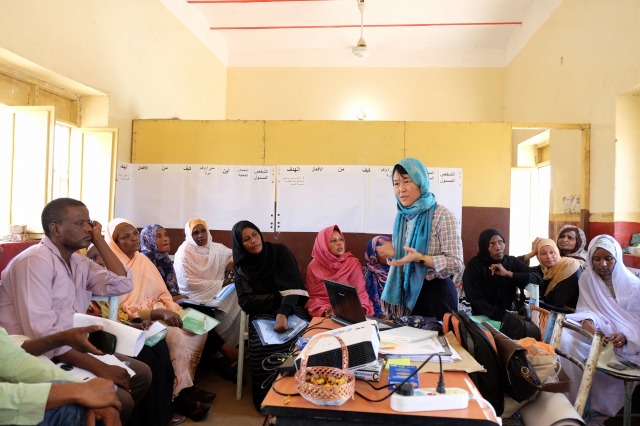 Project's Intervention
Goal
Maternal and child morbidity and mortality are reduced at selected states in Sudan through the expansion of improved PHC services
Project Purpose
Improved PHC services are provided at selected states in Sudan.
Target Area and Population
East Gezira and Managil localities in Gezira State (population: 1,133,000) / Girba and Wad El Helew localities in Kassala State (population: 416,000) / Umbada and Omdurman localities in Khartoum State (population: 2,056,000) (Sudan Health Map 2014 / approx.)

Activities

Capacity building of health administrators in planning, monitoring and evaluation (M&E) and supportive supervision (Gezira)

Review, revise and adjust the roles of locality and HAMT (Health Area Management Team) and existing procedures and data formats for planning, M&E and supportive supervision.

 

Capacity building of PHC service providers (Gezira and Kassala)

Provide in-service training for Community Midwives (CMWs), who works as normal delivery attendant and basic MCH care provider in community and monitor their service skill through regular meetings
Provide training for medical staff of rural hospital on EmONC (Emergency Obstetric and Neonatal Care), IPC (Infection Protection and Control), ETAT (Emergency Triage Assessment and Treatment) and SAM (Severe Acute Malnutrition) and provide necessary equipment for service provision
Provide CMAM (Community-based Management of Acute Malnutrition) and IMCI (Integrated Management of Child Illness) training for PHC service providers and volunteers and support in procurement of equipment

 

Empowerment of communities for conducting health promotion activities (Gezira and Kassala)

Strengthen existing Community Health Committee (CHC) in planning, implementing, monitoring and reviewing of their own action plan for improving PHC
Conduct health activities according to action plan
Provide effective health education materials and necessary capacity building training for PHC service provider and volunteers, including school teachers

 

Introduction of 5S-Kaizen method for improving quality of service and resource management (Gezira, Kassala and Khartoum)

Introduce 5S-Kaizen method to selected hospitals in 3 states, establishing necessary task force team in each hospital, and improve their capacity in service/resource management.

 

Impact Evaluation

Conduct impact Evaluation (baseline-endline-survey) to assess the impact and outcomes of the Project.
Project Outcomes
A total of 14 Community Health Committees reviewed roles and functions and set-up solid terms in written format.
A total of 14 communication strategies and action plans were developed in each target communities through participatory workshops, and planned activities are being conducted according to the plan (such as organizing health education sessions, establishing community funds and creating new SNS for health-information-sharing etc).
Conducted IMCI and CMAM training with attendance of medical staff and volunteers (total number of participants: 178 as of August 8, 2017 )
Started review meeting with and regular monitoring to Omdurman Maternity Hospital, as a 5S top model in Sudan
---
Projects
Primary Health Care Expansion Project(=Mother Nile Expansion Project)
Project for Strengthening Peace through the Improvement of Public Services in Three Darfur States(=SMAP2)
---
Project for Strengthening Peace through the Improvement of Public Services in Three Darfur States(=SMAP2)
Country
the Republic of the Sudan
Project Strengths
Peace building through health improvement
Implementing Partners
Responsible Agency: Federal Governance of Chamber
Directorate of Peace and Peaceful Coexistence
Implementation Agency: State Ministry of Health in 3 Darfur States (North, South and West)
Donor
Japan International Cooperation Agency
Project Period
4 years (March 2015 – February 2019)
※Project Year 3: 19 April 2017-15 March 2018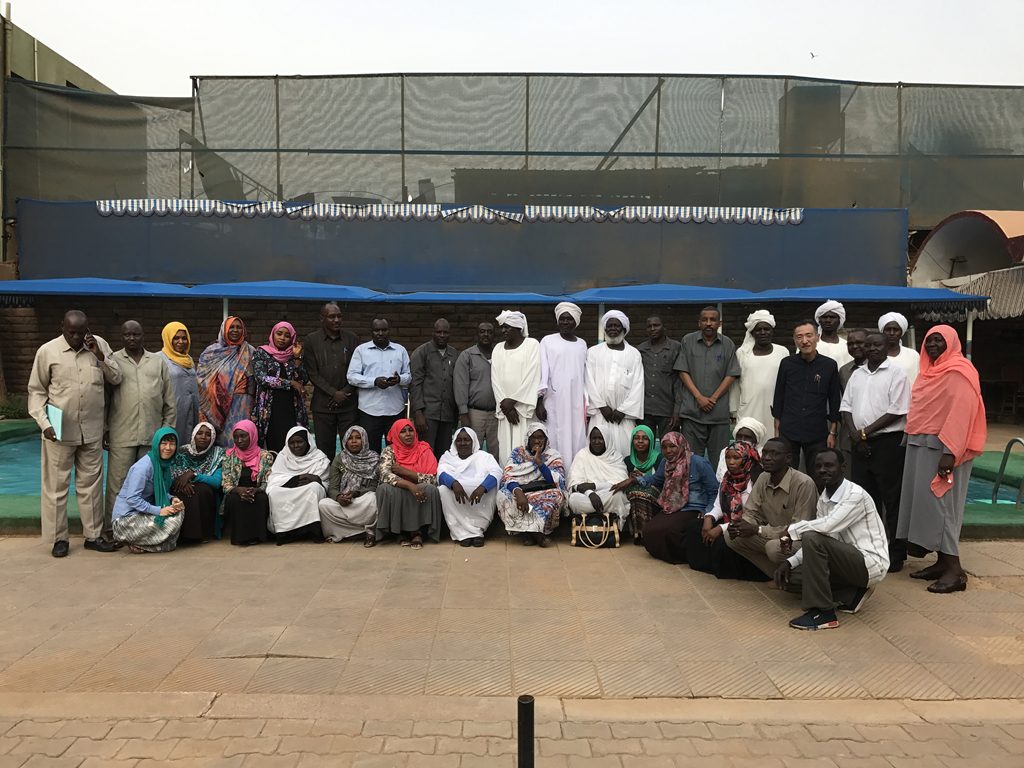 Description of Health Needs
In Sudan, total population has risen year by year, with the median age at 19.6. In the situation where most of the population are from the younger generations, improving health service providing capacities of target communities is crucial. Especially, problem-solution options of health issues and improving health indicators in the target communities are needed.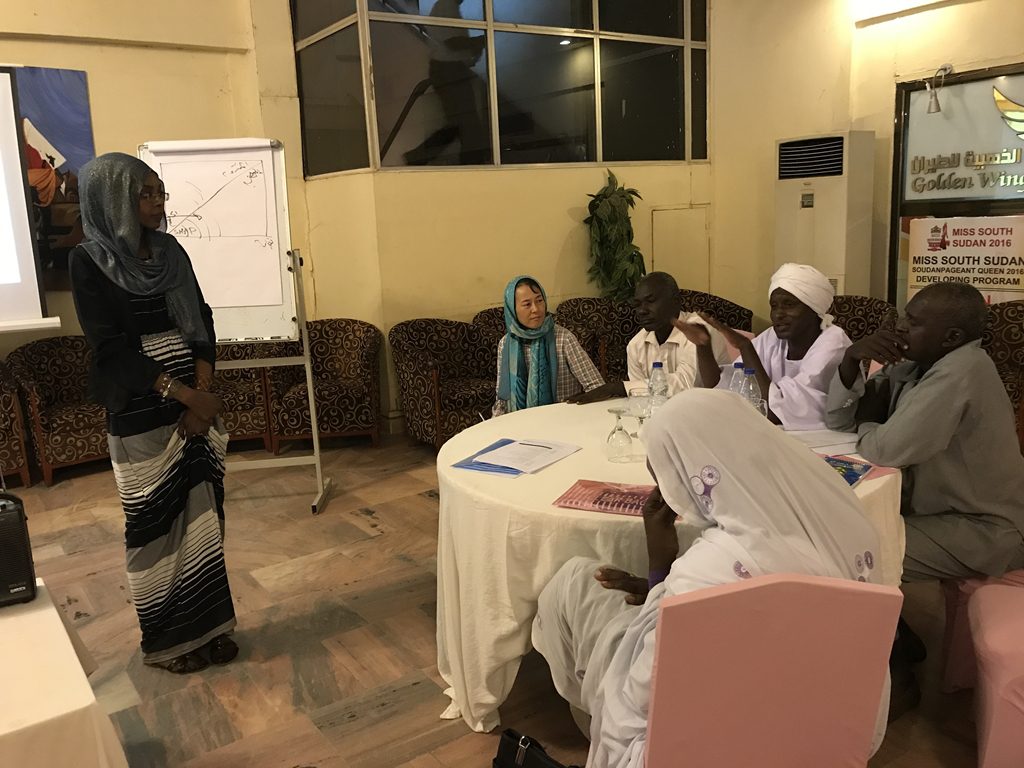 JOICFP's Involvement
Project purpose
Selected health services are properly planned, implemented, monitored and evaluated by SMOH in response to targeted community needs
Target Area and Population

North Darfur State, El Fasher Locality (Rural)
South Darfur State, El Salam Locality
West Darfur State, Sirba Locality

Uniqueness in the Approach
To contribute to peacebuilding by strengthening institutional capacity of state governments in provision of public services with special consideration to equity and social capital
To promote collaboration with other components (water sector, employment sector and project monitoring sector) as well as collaboration between state governments and community to enhance the impact of the project
Activities
The Project adopts community mobilization approach to improve health status at 15 communities. At the same time, through supportive supervision by State Ministry of Health (SMOH), it is expected that the knowledge and skills of community health care providers will be improved. Major activities are;

Organizing community meeting (introduction of the project)
Conducting socio-economic survey (community health profiling)
Establishing community health committee (developing organizational rule)
Providing training to community health care providers
Conducting health promotion campaigns
Identifying and prioritizing health issues to be tackled by the community
Organizing community health action groups (particularly for women)
Developing action plans of community health action groups
Implementing the action plan (part of the activities will be financially supported by SMAP)
Conducting supportive supervision for community health care providers
Evaluating activities by community people
Completing the pilot project and hold completion meeting with community people
Renovating health facilities and providing them with basic medical equipment
Collaborating with water sector to rehabilitate water yards in the communities
Improving operational framework to provide public services considering public needs with peacebuilding aspect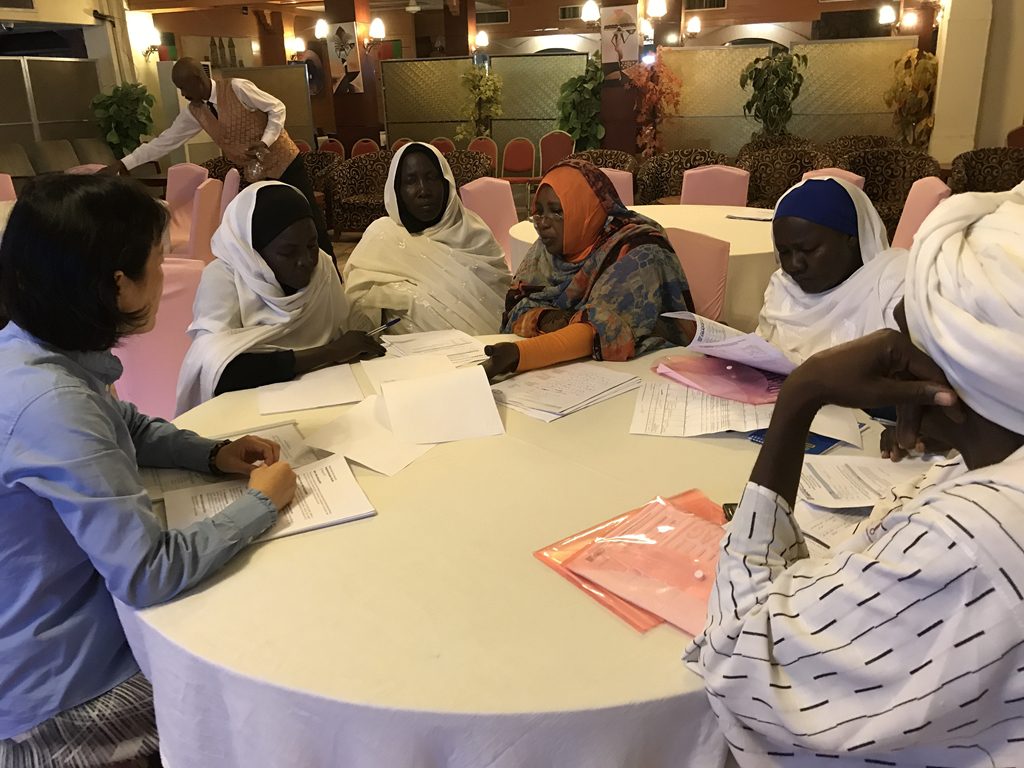 Expected Project Outcomes
Improved usage of health facilities among community members at pilot communities
Satisfaction of agricultural farmers, livestock farmers, women, IDP towards public service provided by SMOH is improved
Other target health indicators are improved (these indicators will be set by community people later)
Increased knowledge of community people on health and diseases prevention
A number of community health action groups are set up and running
Change of behaviors among community people on health and diseases prevention (Increased number of community people who conduct health activities)
Increase in number of Community Health Care Providers receiving supportive supervision
Additional Information: Attachments, Links, etc.