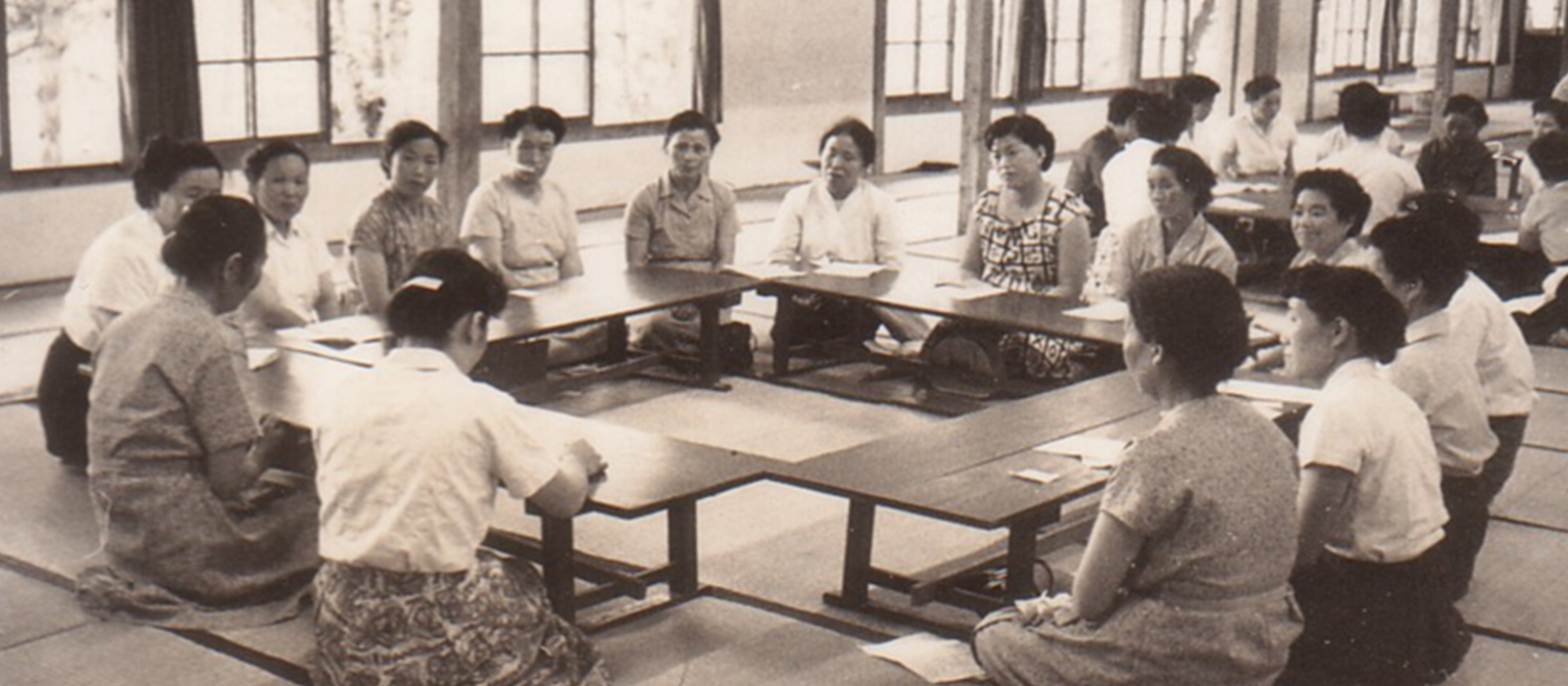 Our History
Founded in 1968, JOICFP marked its 50th anniversary in 2018. Over the past 50 years, JOICFP's international projects have spread to 36 countries in Asia, Africa, and Latin America, where community people remain central to all efforts.
By the middle of the 1970's, JOICFP started its technical cooperation with International Planned Parenthood Federation (IPPF) member associations (MAs) in Asia. JOICFP implemented family planning projects integrated with maternal and child health (MCH) and public health promotion based on Japanese experiences. The collaboration in promoting family planning and MCH with local partners in African countries started in the 1980s.
The International Conference for Population and Development (ICPD) in 1994 was the pivotal threshold for JOICFP to initiate reproductive health projects through Official Development Assistance (ODA). In 1997, JOICFP successfully launched the first RH project funded by Japanese ODA after a couple of years of persistent negotiation and preparation with the Government. Since then, JOICFP has been an essential partner of the Government in the area of SRHR, managing many ODA projects.
During the year 2000-2019, JOICFP implemented a total of 134 projects, including those ongoing. Among those 134 projects, over 90% were national-level projects in 25 countries from Asia, Africa, and Latin America regions. The remaining projects were at the regional level, with several countries participating.
Our Issues Our Approaches Our Program
JOICFP's in-kind donations have also been opportunities to connect Japanese citizens with vulnerable populations overseas. Commodities such as reconditioned bicycles were sent to over 80 countries since the 1970s, and school bags used by primary school students were donated from families in Japan to Afghanistan since 2004.
School backpacks and school supplies donation project
After the Great East Japan Earthquake Disaster in 2011, JOICFP expanded the scope of its programs from international to domestic. From March 2011 to March 2016, JOICFP conducted aid activities for women and particularly mothers who survived the earthquake and tsunami. Since then, JOICFP provides disaster relief and support to women in Japan and abroad, such as Ache, Indonesia, Tacloban, the Philippines, and Kathmandu, Nepal.
Emergency assistance activities

As the IPPF Tokyo Liaison Office, JOICFP has been providing technical and logistics support to IPPF. To further strengthen the relationship, JOICFP became IPPF's International Collaborative Partner in May 2020.
Awards & Certificates
JOICFP was granted the Foreign Minister's Award in 1991 and the United Nation's Population Award in 2001. In 2017 JOICFP received the first "Japan Sustainable Development Goals (SDGs) Partnership Award" by the Prime Minister of Japan and his Cabinet. Among the awardees, JOICFP was the only NGO working in overseas cooperation. JOICFP also received a Letter of Appreciation from JICA (Japan International Cooperation Agency) President in 1990, and from the Commissioner of the Japan Sports Agency in 2019. (photo-SDGs Award)
JOICFP has been holding the UN/ECOSOC Consultative Status since 2000.
Academic Conferences
JOICFP has been participating in academic conferences in the field of health to share the lessons learned from program implementation. Notable academic conferences where JOICFP presented the outcome of its works are;
PMAC (Prince Mahidol Award Conference) 2020 / UHC Forum 2020 (Poster presentation)
The 34th Japan Association for International Health (2019) (Oral presentations)
The 33rd Japan Association for International Health (2018) (Symposists, Oral presentations)
The 32nd Japan Association for International Health (2017) (Poster presentation)
The Third ECOWAS Forum on Best Health Practices (2018) (Poster presentation)
The 9th APCRSHR: Asia Pacific Conference on Reproductive & Sexual Health & Rights (2017) (Oral presentation) held at Ha Long Bay, Vietnam
The 29th Japan Association for International Health (2014) (Symposist, Oral presentation)
A Legacy of Founder, Chojiro Kunii
JOICFP evolved out of the "Humanistic Family Planning" initiative which made its international debut in the 1970s under JOICFP Founder Chojiro Kunii. A progressive people-centered approach that focused on individual well-being, Kunii's strategy stood in contrast to the then-popular top-down population policy based on a "macro" perspective of population issues. JOICFP's consistent focus on the individual developed out of this far-sighted reproductive health orientation toward population issues.
Triggering a movement
To promote family planning, JOICFP Founder Chojiro Kunii integrated family planning services with parasite control. The immediate and obvious health benefits of parasite elimination made it ideal as an education tool and entry point into communities for initiating family planning movements. Expanding upon this model, JOICFP sought and used other "triggers" to motivate residents as it applied the "Integrated Approach" in Asia, Africa, and Latin America.
A preventive health collaboration
Health personnel and community volunteers vigorously promoted family planning as part of a community-based movement in post-war Japan. Its goal was not population control but rather preventive health and empowerment of women, fueled by the need to prevent unintended pregnancies and unsafe abortions. The movement was implemented alongside stakeholders within the community, reflecting the common goal to improve the well-being of all citizens. Experiences, insights, and cautionary tales gained through the movement are the essence of JOICFP's community participatory approach used today.