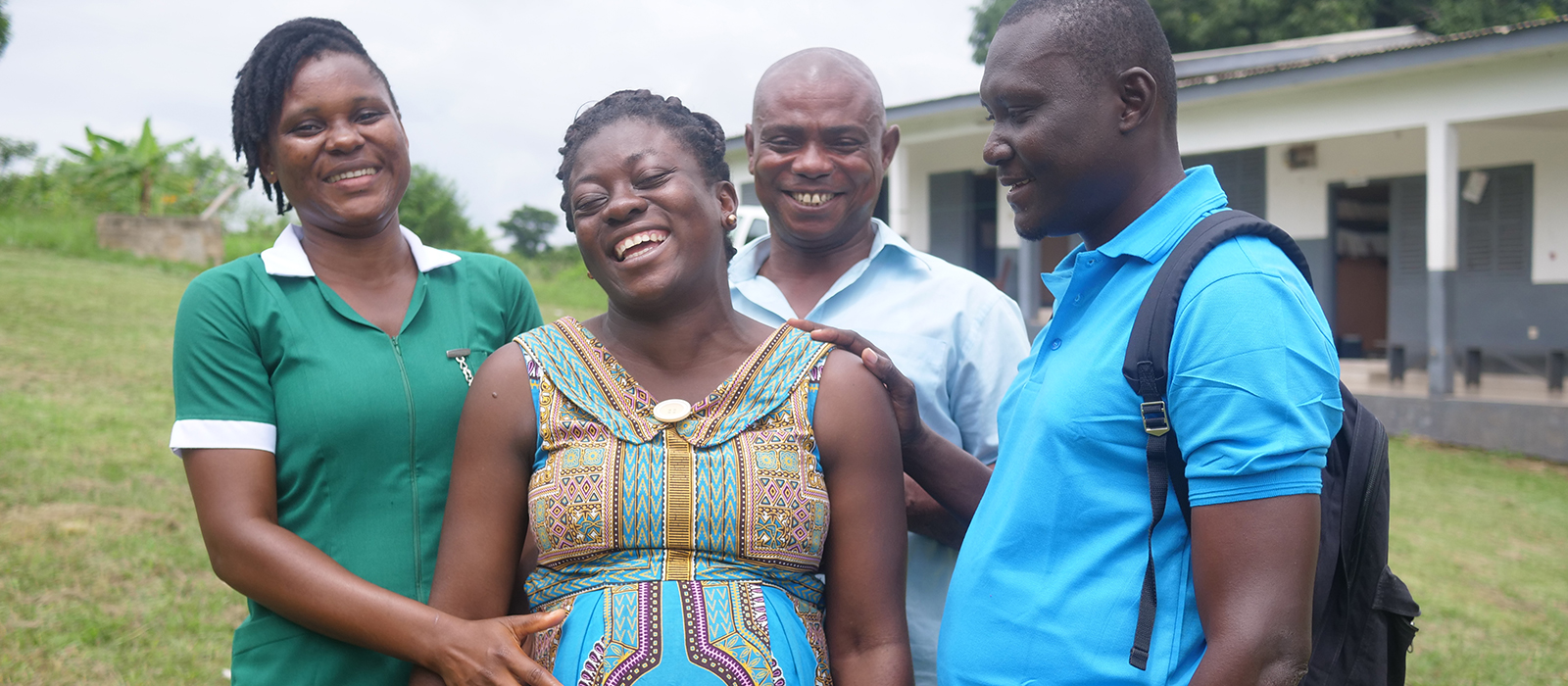 Ghana
Maternal, Newborn and Child Health Promotion in Kwahu East
| | |
| --- | --- |
| Country | Ghana |
| Project Strengths | Maternal, Newborn and Child Health Promoter |
| Implementing Partners | Kwahu East District Health Administration, Kwahu East District Assembly, Planned Parenthood Association of Ghana(PPAG) |
| Supporting Agencies | Japan International Cooperation Agency(JICA Partnership Program) |
| Project Period | 3 years ( Jan 2017 – Jan 2020 ) |
Description of SRHR Needs
Among the many challenges faced by community people in Ghana, limited access to basic health services has become a barrier in improving maternal, newborn and child health from the viewpoint of continuum of care. In the target area of this project, specifically Kwahu East District, Eastern Region, access to health care facilities is limited as the following figures:

percentage of women who receive antenatal care (ANC) 4 times until delivery is 65.6% in 2016 (national target 85%)
percentage of skilled birth attendance is 36.2% in 2016 (national average 73%, DHS 2014)

In this context, risks regarding a pregnant women's health is high, due to circumstances such as lack of response to pregnancy related complications, or limited number of trained health personnel, resulting in low figure of skilled birth attendance. The need for better access to quality maternal, newborn and child health services is high, and measures to improve the community health care situation, such as providing educational support to increase understanding of community people on the importance of utilizing maternal health services, increasing access to health services by more outreach services, and strengthening a partnership between health facilities and communities, are crucial.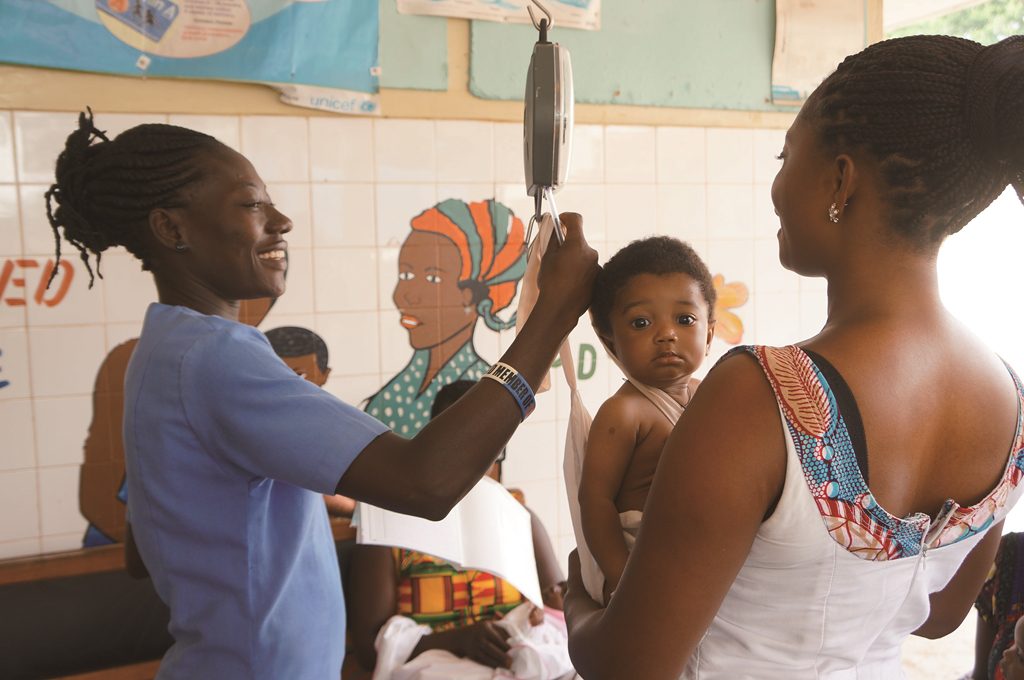 JOICFP's Intervention
Project purpose
To improve access to Maternal, Newborn and Child Health (MNCH) services for women, newborn and children in the project area
Target Area and Population
Pregnant and nursing women and children under 2 years of age in Kwahu East District, Eastern Region (Total population of the District: 85,575 (2016))
Uniqueness in the Approach
Introduction of Maternal Child Health promoter system that originated in Japan
Activities

Activities for promoting MNCH are implemented

Training of health administration personnel on Maternal, Newborn and Child Health (MNCH) promoter system in Japan
Training of Trainers for promoting MNCH
Selection of the personnel who are in charge of promoting MNCH (hereinafter referred to as "MNCH promoters") from existing volunteer members such as Community Health Volunteer (CHV)
Development of MNCH promoters kits
Training of MNCH promoters in their roles, effective communication and MNCH
Training of Traditional Birth Attendants (TBAs) in MNCH and effective collaboration with MNCH promoters and healthcare providers
Referrals by MNCH promoters
Health education through group/individual discussions by MNCH promoters for male involvement

Client friendly service is provided at health facility

Training of health personnel in client-friendly service (customer care), 5S (workplace organization method), and effective collaboration with MNCH promoters
Client satisfaction exit interviews (1st and 3rd year)

MNCH activities at the community level are enhanced

Regular meeting of MNCH promoters and Community Health Officers (CHO) for review and planning of activities at the Community-based Health Planning and Services (CHPS) level
Outreach MNCH services
Meetings among health personnel, community leaders, MNCH Promoting personnel and other key stakeholders on community support for MNCH incl. emergency community transport system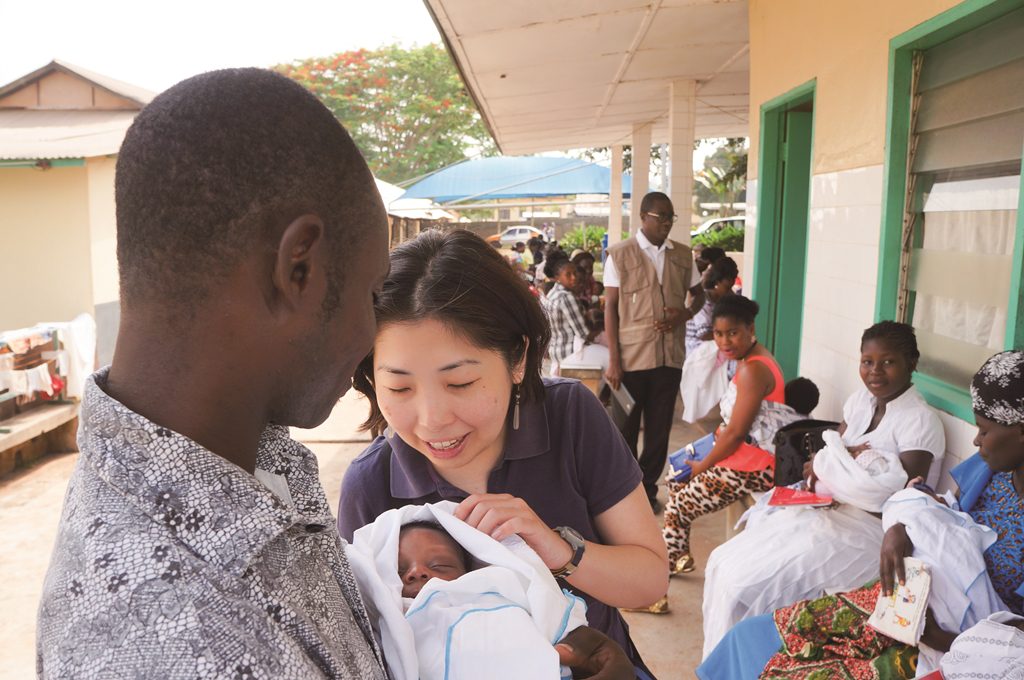 Project Outcomes
In order to improve access to MNCH services in the project area, outputs, indicators and activities are set as follows;
Activities for promoting MNCH are implemented
Client friendly service is provided at health facility
MNCH activities at the community level are enhanced