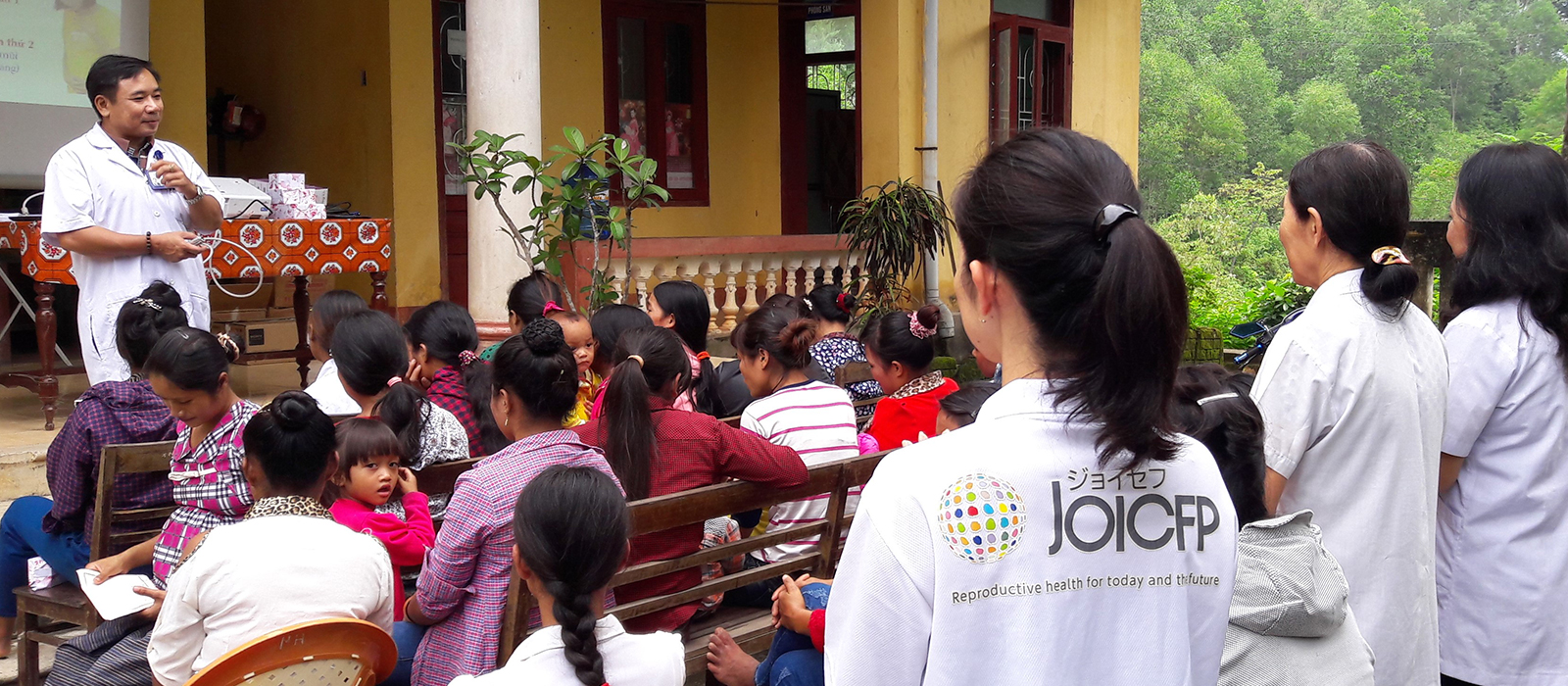 Vietnam
Establishment of Women's Health Center and Capacity Development of Community Midwives
Country
Vietnam
Project Strengths
Emphasize the importance of supporting lifetime health of women
Implementing Partners
Maternal and Child Health Department, Ministry of Health, Vietnam
People's Committee, Thua Thien Hue province
Department of Health, Thua Thien Hue, Quang Tri and QuangBinh provinces
Vietnamese Association of Midwives (VAM)
Japanese Midwives Association (JMA)
Supporting Agencies
Government of Japan
The Federation of Electric Power Related Industry Workers Unions of Japan
Project Period
3 years (Mar. 2015 – Mar. 2018)
Description of SRHR Needs
With SDGs 3 and 5 in the horizon, the widening gap of reproductive health (RH) service access between urban and rural areas has become a critical issue for Vietnam in achieving universal health coverage (UHC).

People living in remote and hardship area are facing challenges in health services, such as insufficient skill of health staff and coverage of service contents, difficult access to the advanced health facilities, lack of knowledge and information among community people.

As many people seek better health care with latest technology, the advanced hospitals in urban areas are usually overcrowded and the health staffs are too busy to fully accommodate all of the clients' needs. Thus, it tends to be difficult for clients to receive appropriate care with due respect to their dignity and comfort.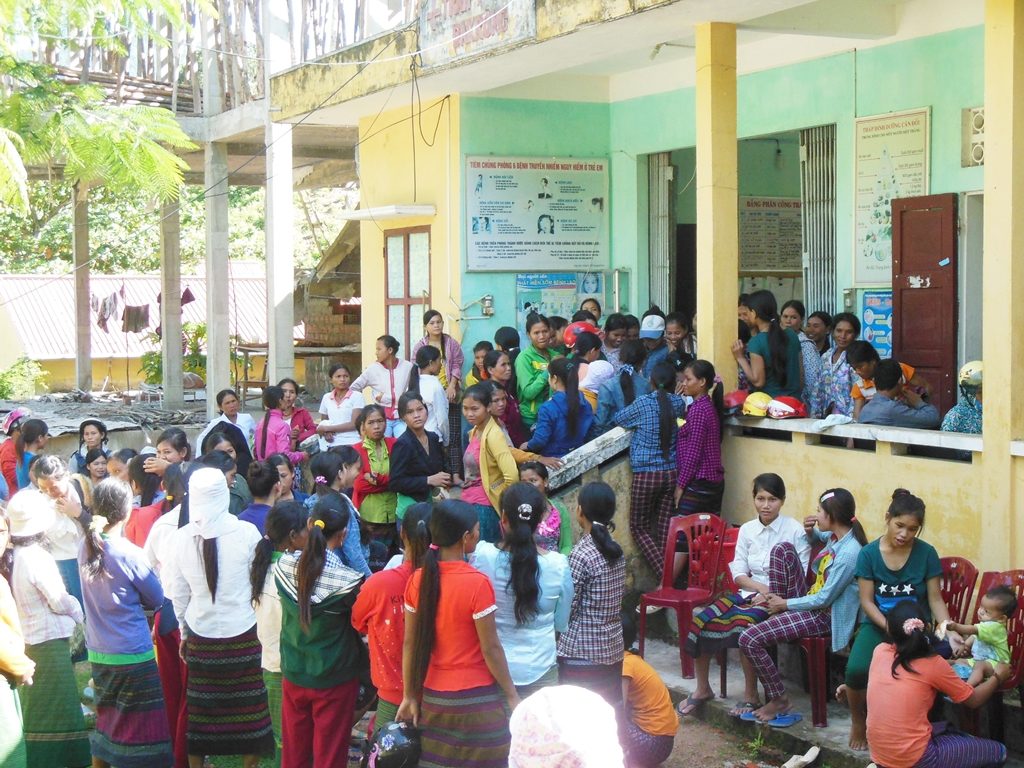 JOICFP's Intervention
Goal
To establish a model Women's Health Center (WHC) that is a focal point to provide quality, comprehensive lifetime RH services to the women in the project area. The ultimate goal is to provide quality RH services to women according to a lifecycle approach, regardless where the women reside.
Target Area and Population
15 selected districts of Thua Thien Hue, Quang Tri and Quang Binh provinces (population: 400,000)
Uniqueness in the Approach
As the WHC as the base of operations, present client friendly RH service model in the urban area, while promoting outreach activities to provide quality comprehensive RH services for women who live in rural and remote areas. Project activities are implemented in partnership with VAM, which has a registered membership of more than 6,000 midwives from all over Vietnam. The project models for protecting women's lifetime health will be disseminated nationwide through the VAM's network in the future.
Activities
The 3 main pillars to improve RH services both in urban and rural-remote area are;

Establish a WHC
Establish a WHC with training facilities, where care and services are basically covered by national health insurance in the suburbs of Hue City. The WHC will serve as a focal point in providing client-friendly, quality RH services to nearby and remote communities.

 

Capacity building of midwives
Improve and update knowledge and skills of midwives working at the communities through trainings and seminars held at the WHC.
 
Training of Trainers:
A total 60 provincial and district level qualified trainers from the project areas are to be trained in accordance with latest national guidelines by the end of the project. Those trainers will be officially certified by MOH to train midwives working in the communities on skilled birth attendance and early essential newborn care (SBA & EENC). This will contribute in providing quality care in more areas, as well as providing opportunities for midwives to expand their scope of work and increase their skillsets while working in their respective provinces.
 
Refresher Training of Community-based midwives:
A total 240 midwives, working in remote and hardship areas in the target area, will be trained to improve their knowledge and skills on quality, comprehensive RH services, SBA, and EENC by above mentioned trainers within the three years.

 

Improvement of quality, comprehensive RH services, and strengthening the linkage between midwives active at the province, district, and community levels

Outreach services and health education:
Organize mobile clinics to provide essential RH care and health education sessions, to outreach women in their reproductive ages or over 50 years old who are living in hardship and remote areas.
 
Monitoring visits and meetings:
Conduct monitoring visits to community health centers where local midwives work, support district midwives in organizing regular supervisory meetings with community midwives, and enhance communication between district and community midwives through existing monthly meetings.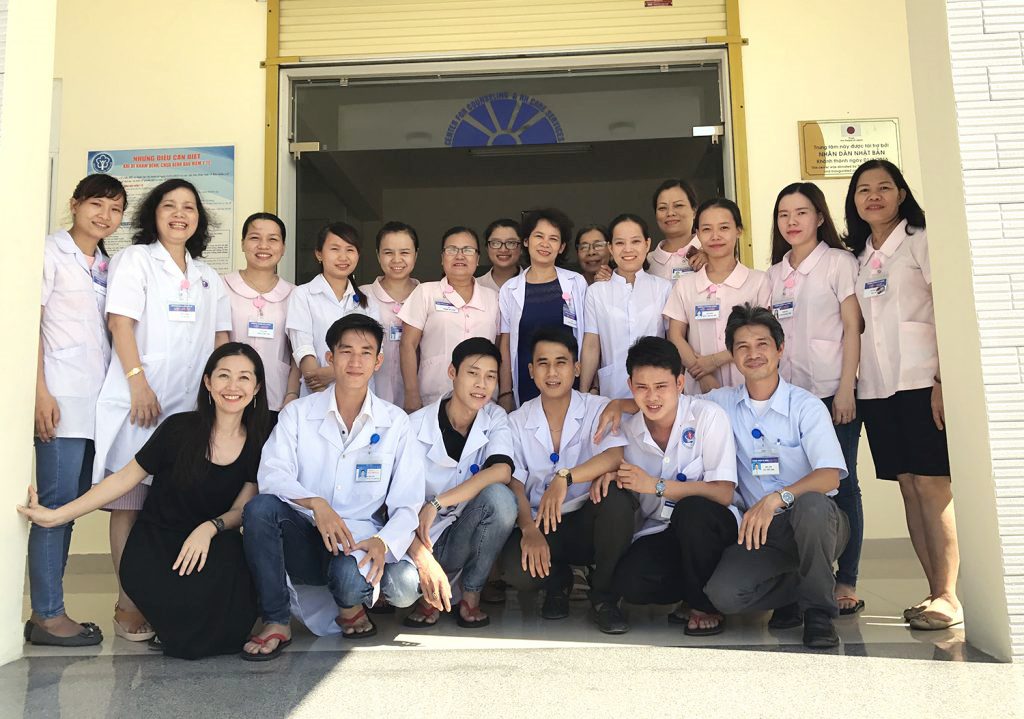 Project Outcomes
As a model facility to provide RH service to ensure the lifetime health of women, care and services provided at the WHC are covered by the national insurance system. The WHC midwives have been trained on adolescent RH, breast care, menopause, client friendly services, etc. in addition to pregnancy care training.
A total of 60 provincial and district trainers from project areas have been trained from 2015 to 2017.
As of March 2017, a total of 139 community midwives were trained by the above mentioned trainers at the WHC during a two-year period (2015 to 2016), with an average accomplishment of 91% for post-test, while pre-test knowledge level was 34%.
As of March 2017, the WHC mobile clinic team has reached out to 5,600 rural women providing gynecological care, ultrasound check-ups, and counseling and 1,600 villagers received health education during a two-year period (2015 to 2016).
Additional Information: Attachments, Links, etc.
Press release on signing ceremony by Embassy of Japan in Vietnam (Vietnamese and Japanese)
2015:(Vietnamese) 2015: (Japanese) 2016:(Vietnamese) 2016:(Japanese) 2017: (Vietnamese) 2017:(Japanese)
Press release on WHC's launching ceremony by Embassy of Japan in Vietnam (Vietnamese and Japanese)