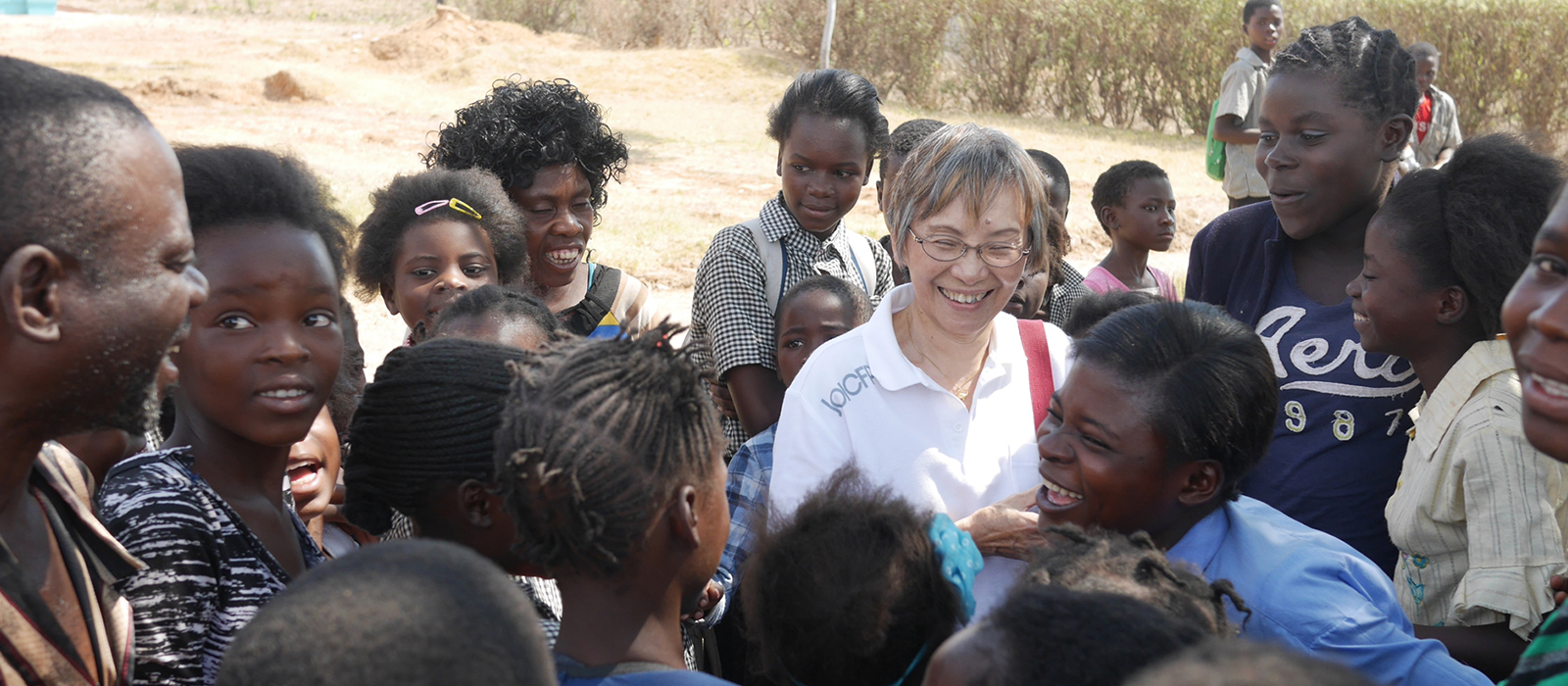 Our Organizational Structure
JOICFP's office is located in Tokyo, Japan. JOICFP also serves as the Tokyo Liaison Office for International Planned Parenthood Federation(IPPF), and works in partnership with various stakeholders to fullfil its work.
From September 2011, JOICFP has been officially under the auspices of Cabinet Office of Japanese Government as a Public Interest Foundation based on Japanese national laws. JOICFP was granted the United Nation's Population Award in 2001, and the 23rd Yomiuri International Cooperation Prize in 2016. JOICFP was also awarded the 1st Japan Sustainable Development Goal (SDGs) Award (Special Award) in 2017 by the Prime Minister of Japan and his Cabinet. JOICFP has been holding the UN/ECSOC Consultative Status since 2000.
Inter-linkages of JOICFP's Activities
Profile
Name
Japanese Organization for International Cooperation in Family Planning (JOICFP)
Address
Hoken-Kaikan Shinkan, 1-10 Ichigaya Tamachi, Shinjuku-ku, Tokyo 162-0843, Japan
Phone: ++81-3-3268-5875 Fax: ++81-3-3235-9776
Relevant Ministries
Cabinet Office, Government of Japan
Date of Establishment
April 22, 1968
Purposes of Establishment
To conduct research on population and sexual and reproductive health and rights (SRHR) including family planning (FP)/maternal and child health (MCH) in developing countries, and provide subsidies for research and other necessary assistance, thus contributing to the enhancement of the well-being of concerned community people.

JOICFP Constitution(99KB)

JOICFP Code of Conduct(289KB)

Characteristics of JOICFP
JOICFP is a tax-exempt, non-governmental organization (NGO) and a non-profit organization (NPO). It conducts international cooperation programs in the fields of population, SRHR, family planning (FP), maternal and child health (MCH), and adolescent health. It has consultative status with the UN/ECOSOC. JOICFP works closely with the Japanese government and the Japan International Cooperation Agency (JICA), the United Nations Population Fund (UNFPA), and the International Planned Parenthood Federation (IPPF).
Specialized areas of activity
Population and RH (FP, MCH, adolescent health, HIV/AIDS)
Behavior Change Communication (BCC)
Major Collaborating Agencies and Organizations
Japanese Government, Japan International Cooperation Agency (JICA), Japan Family Planning Association (JFPA), Tokyo Health Service Association, and others.
UN Population Fund (UNFPA), International Planned Parenthood Federation (IPPF), World Health Organization (WHO), UN Children's Fund (UNICEF), and others.
Awards
Letter of Appreciation from JICA President in 1990
Foreign Minister's Prize in 1991
UN Population Award in 2001
Yomiuri International Cooperation Prize in 2016
the 1st Japan Sustainable Development Goal (SDGs) Award (Special Award) in 2017
Reports
Annual Reports and Financial Statements 2021
Annual Reports and Financial Statements 2020
President / Board Members / Staff
President
Yasushi Akashi
Chairperson
Mayumi Katsube
Board Member/Deputy Executive Director
Etsuko Yamaguchi
Board Members
13 Board of Directors, 2 Auditors, 13 Board of Trustees
Board Member List
Staff
22 full-time, 2 part time, 13 service contract (As of 1st October 2022)
Organization